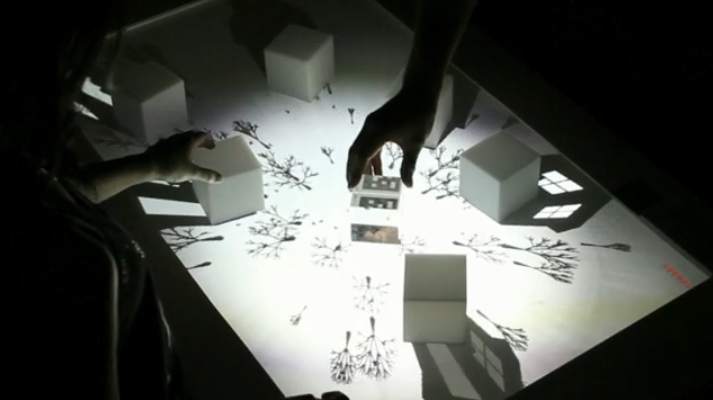 "Augmented Shadow is a design experiment producing an artificial shadow effect through the use of tangible objects, blocks, on a displayable tabletop interface.
The project plays on the fact that shadows present distorted silhouettes depending on the light. Augmented Shadows take the distortion effect into the realm of fantasy."
Credits:
Katherine Moriwaki
Louisa Campbell
Marko Tandefelt
Loretta Wolozin
Zachary Lieberman
Anezka Sebek
Nick Hardeman
Stephen Varga
Uros Otasevic
Jenny Tsai
Yongsub Song

Namsoo
This project is initiated from my thesis for MFA Design & Technology in Parsons, 2010.