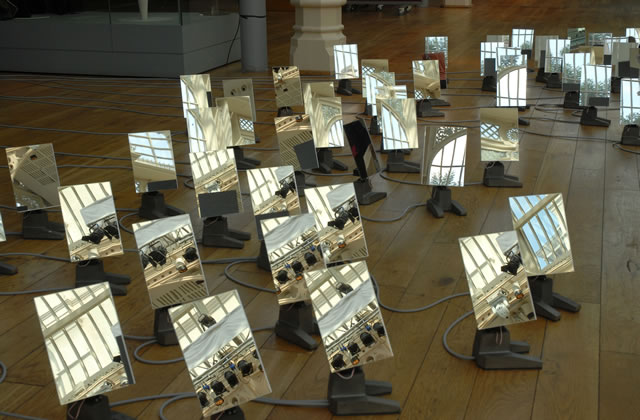 "Audience, is an installation consisting of around 64 head-size mirror objects. Each object moves its head in a particular way to give it different characteristics of human behaviour. Some chat amongst themselves, some shy away and others confidently move to grab your attention.
When members of the audience occupy the space, the mirrors inquisitively follow someone that they find interesting. Having chosen their subject, they all synchronise and turn their heads towards them. 
The software was developed in c++ using openFrameworks and OpenCV."
Credits
Concept & Design - rAndom International
Hardware - rAndom International
Software - Chris O'Shea

Audience with rAndom International